The CONSONANCE WAX Engine is a quite remarkable new turntable. There are more sensible design features that are beneficial to analogue playback in this turntable than those costing several times more.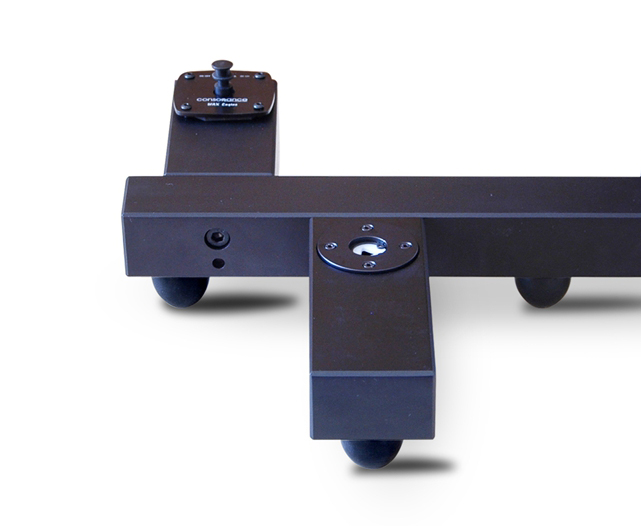 Main bearing & Spindle
The WAX Engine has been updated to include the Well Tempered Lab "Zero Clearance" design platter bearing. This is in cooperation with our Well Tempered Lab partners.
Design philosophy-Rotational Stability of the spindle
The Well Tempered Lab spindle rotates in a teflon bearing with a triangular hole. The apex of the triangle is orientated towards the motor. This results in vanishingly low friction and a high degree of stability.

Design philosophy- Bearing Noise
The Well Tempered bearing uses a Teflon thrust bearing. The stainless steel spindle has a precision point and rests into a small hole in the Teflon thrust bearing to achieve very low noise.
The DC motor is a high quality Mabuchi with a patented DC servo supply.

The tonearm is a "unipivot" design which is not unique and although have known advantages also have well recognised problems. Rather than a "needle" point commonly used, Wax Engine features a proprietary low friction brass bearing in the horizontal mode and "pre loaded stainless" in the vertical. The arm tube is aluminium, terminated in a low mass headshell, antiskate is achieved by a rod and rider weight. A remarkable achievement in a tonearm at this price level.

All mounted on an aluminium "T" section chassis with isolation feet. A serious attempt to give the recordings their best shot.