Munich High End Show 2012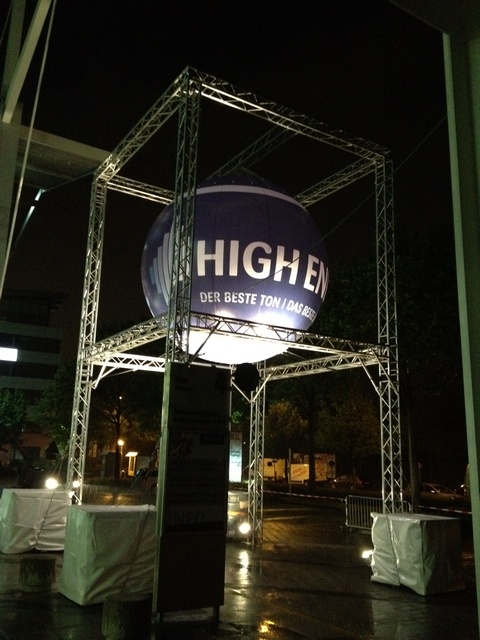 The light of last day evening of hi-end show, Munich, peace and waiting.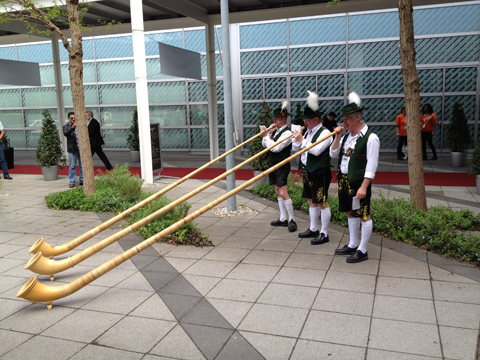 Entering the show here are Alpenhorn musicians.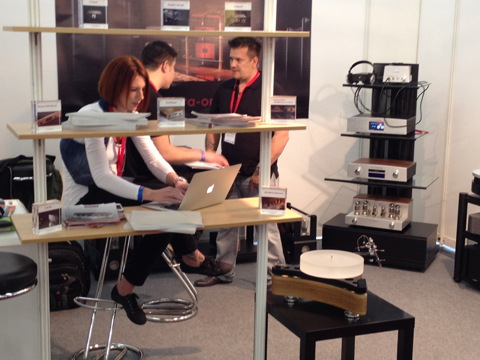 There are most top of consonance products displayed on the show. The review of Die Walkure Turntable and D-Linear15 power conditioner will be coming soon in Germany.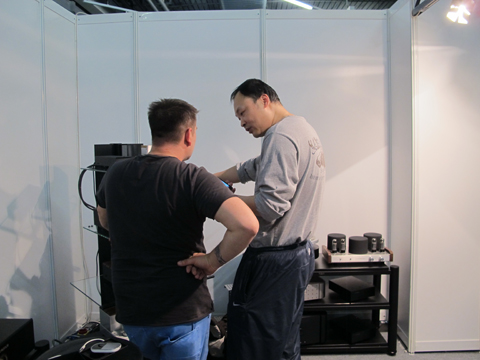 Mr.Liu was communicated with our Germany team the guid to remote control Reference7 by Iphone.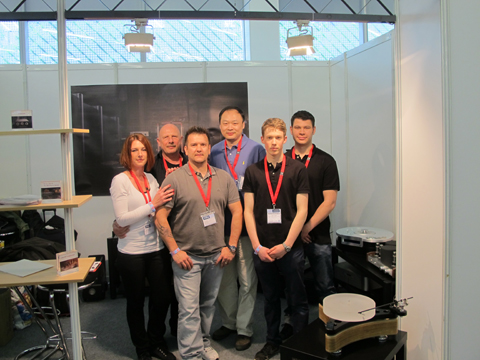 The show attend by OPERA Vertrieb GmbH & Co.KG came to be very successful closed.